This week I am very happy, and heres why!
So for those fans of the classic survival horror genre, it seems this week has exploded with some cracking news! And for those new to it, Resi 5 was not the best, so you can check out the original roots of awesomeness!
Here's a run down of what was announced this week;
- Official confirmation of the release of Resident Evil 4 and Resident Evil: Code Veronica X in full HD glory.
- Both titles will be released in 'Fall 2011' to celebrate the 15 year anniversary of the series.
- Both titles will be available on the Xbox 360 and Playstation 3 available to buy via Xbox Live Arcade and the Playstation Network.
- Resident Evil 4 will feature the originally PS2 exclusive add on 'Seperate Ways' following side character Ada Wong.
- RE: Code Veronica X will be the directors cut version, again originally available on the PS2.
- Both games will come with achievements/trophies.
Another announcement was also released following that of the new game titled 'Resident Evil: Operation Racoon City'
- The story returns to 1998 amongst the chaos of the viral outbreak in the city.
- Operation Raccoon City will be a team based shooter, with you playing as part of the Umbrella Security Service Operatives working on containing and covering up the incident as well as eliminating any survivors. Your four man team will consist of characters; Vector, Beltway, Bertha and Spectre, inspired by the legendary Resident Evil 2 character, Hunk.
- The game will contain events in which you can in fact change the course of the RE history, in a 'darker storyline' that will give you the oppertunities to kill key characters from the series, including Resident Evil 2/4 star Leon S Kennedy.
- Three factions will be in the game, with the USS team, Special Ops and the Bio Organic Weapons (BOW's) created by Umbrella, including that of Tyrant.
- Developers Slant Six, the guys behind SOCOM: Confrontation on the Playstation 3 are working on this game.
- Resident Evil: ORC is apparently slated for a launch of Winter 2011.
So what do you think of that Resi fans? I personally am very excited. The HD remakes will be a great addition and I genuinely hope the achievements will be out of 1000 rather than a measily 12. It looks likely for a full house of achievements and trophies due to the Prince of Persia/God of War Collections have this.
The details on Resident Evil: ORC will be officially confirmed once the source (May edition of the US OXM) is released.
Images below are comparisons of the original and HD version of Resident Evil 4. Personally, i think theres something a little fishy about them as RE4 never looked THAT bad.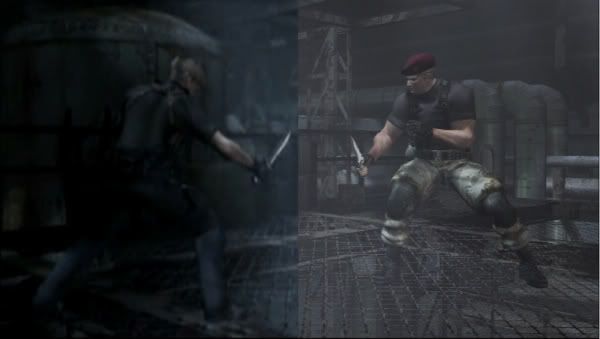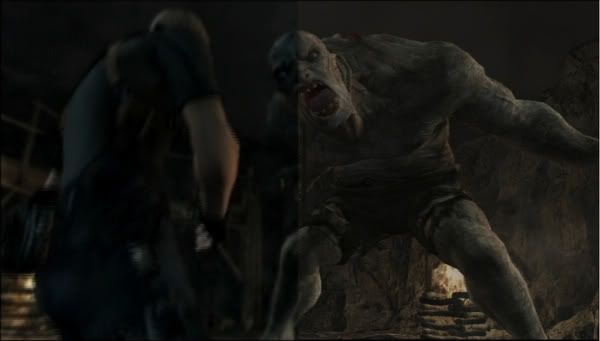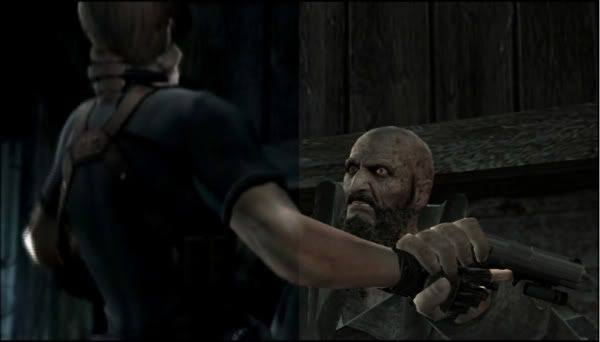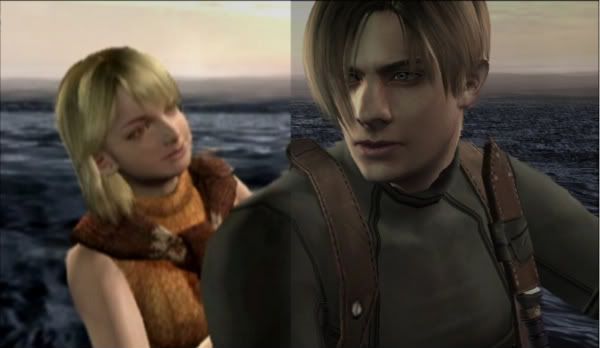 1

Comments On This Entry

Adverts are hidden for all 'Platinum Members' - sign up for just £10 a year by clicking here - your donation helps the site costs