1942: Joint Strike

Joint Strike is a top-down, vertical-scrolling shooter, it still plays like the 1942 many of us grew up with. But now it has had a face lift and is now actually in 3D,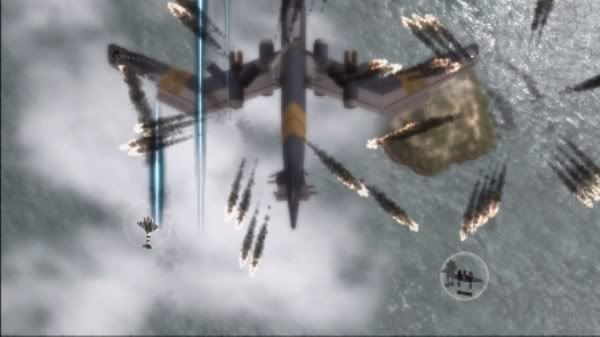 You play as one of three aircrafts that you can pick from, which have different speeds, powers and health for you to pick to blast your way through the ever lasting enemy's aircrafts, boats and tanks. You can also select from 4 different skill levels to pit your wits against.
The idea of the game is to destroy anything that moves and this can be tricky at times when you have 10 aircrafts coming at you all at once, but this is where your special attack can come in handy.




There is a total 5 bosses aircrafts for you to destroy and you will find one of these at the end of each of the levels, each of these has its own signature weapons which you will have to keep your eye out for as this can have a awful effect on your health bar, but depending on the level you choose to play the game at you should not have much difficulty killing the bosses on the lowest level,

The controls for this are very simple to pick up and this should not cause anyone a problem when playing it. The left analogue stick is the main control for moving your aircraft about on the screen. the A button will discharge your primary weapon, but if you hold the A button in for longer this will charge up and release a more powerful shot to cause more damage, pressing the Y button it will destroy all the enemies and there bullets on screen once you have filled up the bar for this action of destruction,
You also get a special attack meter which you fill up by killing the enemy, once this is full you can unleash the weapon to destroy all.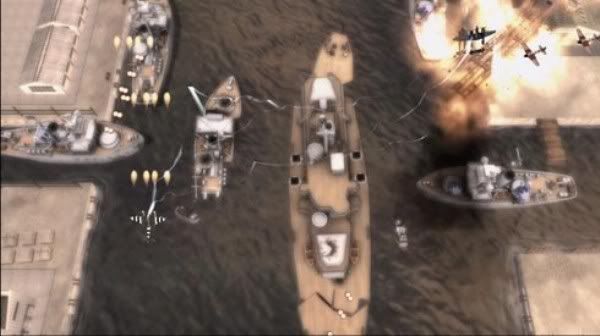 At the start of the game you only have primary weapons which are the basic ones, but you can upgrade your weapons by picking up the icons that fly across the screen, the only problem with this is that they are limited for a certain amount of time and once that over your back to your primary weapons, not only is there new weapons flying across your the screen there is also health boost a extra life to help you progress in the game even longer, at certain times on the game you will come across medals that you can collect and this will give you a better game score at the end.




The graphics of this game are pretty good looking, considering the angle that you view the game at, the colours are clear and crisp, you will have no problem seeing the bullets and rockets coming to destroy your plane. The sound on this game is as you would expect from a aircraft game, the noise of the aircraft engine and weapons going off all around you is ok to begin with, but does start to get annoying but this should not stop you wanting to play it. Only thing that I have a problem with on this game is that it does get very repetitive doing the same thing over and over again,



Graphics 7.0
Sound 6.0
Longevity 6.0
Gameplay 6.5
Overall 6.5