Another Artwerk exclusive this week, Young Dre takes some time out from recording and filming to tell us about what he is up to now he's apart of the Artwerk family.
Music

Mechanical R: Your last album was back in 2008, are you currently working on a new album?
Young Dre:
Yes I'm currently working on an album entitled 'Child of the Game' which is also supported by the movie I wrote PULL IT C.O.T.G. coming in 2011.
MR: If so, what's new about this album compared to your previous work?
YD:
First off what's new is this is a total concept album mirroring the film. Second I'm working with a few new producers EM80, CO-T and DJ BURNONE just to name a few. There's just more growth in general coming from a more experienced perspective.
MR: Where do you take your influence from when writing?
YD:
My spirit, my heart, my truth and just whatever organically comes to me, my childhood just real life in general.
MR: Inbetween writing music, you've also starred in a few films. Which of the two do you enjoy the most? And is there a greater challenge in either?
YD:
Actually I enjoy both. Writing films and acting in films seems to be an actual evolution of me as an artist. There is a greater challenge in acting when it comes to not playing me but I eagerly welcome the challenge every time.
MR: What's does the rest of 2010 have in store for Young Dre?
YD:
The rest of 2010 for The Truth is of course continuing to speak the truth, finishing 2 other screenplays, finishing the C.O.T.G. street album and basically preparing for PULL IT C.O.T.G. the movie in 2011. I might go to Africa.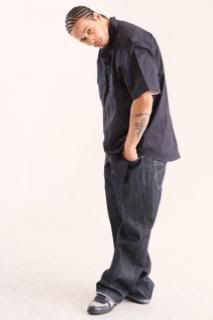 Artwerk

MR: How did you get involved with Artwerk and EA Games?
I got involved with Artwerk EA Games pre Madden 2008. The music supervisors at EA heard a record I did produced by Lil Jon and Rob Cavalo called Action 45. EA loved it and wanted it for Madden.
YD:
Later I met the EA team at a Jive Records party. The meeting was set. I went to EA and played this record called My Own Way with Good Charlotte. The whole music department fell in love with it Ralphi, Bella, and Kylie asked to hear it again. That's when we all knew our connection was made.
MR: What do you think of Artwerks diversity of different genres?
YD:
I think that the diversity of different genres is one thing in particular that EA prides itself with an array of great music. I love it. I think its CHEAH BEAH.
MR: Your tracks have predominantly featured in EA's sports titles. Is this something your happy with staying in, or are there any game genres you'd like your songs to branch out to?
YD:
Other than the Sims, which 'I love LA' is in, Call of Duty and Grand Theft Auto.
MR: Was getting your songs on video games something you were aiming for?
YD:
Since I was a child writing and rapping I always thought it would be cool if "I" had a song in a video game.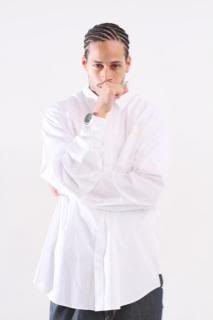 Games

MR: Do you play many video games?
YD:
Not as many as I used to. I still play Madden 2011, Fight Night and other games. I'm just literally working all the time now so there isn't as much time to play but I would love to whoop some ass online.
MR: Are there any future games we can expect to see more of your music on?
YD:
Yes the highly anticipated fighting game. I got a record for ya'll.
MR: What games are you most looking forward to?
YD:
The next Fight Night right now.
Thanks for your time!
Young Dre's latest 'Bigger Than Life EP' is available via KC-3 Monumental Records, and his songs feature in EA titles; Fight Night Round 4, Madden 10, The Sims 3 and NBA Live 10.
This post has been promoted to an article