Everyone enjoys being a sniper. Some are good at it, some are horrible at it, and some just love to tell the world with a gamertag like OnEsHoTsNiPaZ or something just as generic and unimaginative, however, through the flurry of first person shooters out now, one game, claims to cater for every sniper fan. Sniper: Ghost Warrior.
Now, before we get into it, Sniper Ghost Warrior doesn't completely cater for snipers only, at certain points in the game, you will have to take control of a standard soldier and blast your way through some enemies in the usual manner, but does this game pull it off? The short answer being.
No
.
Given the success of the first sniping level feature in Call of Duty 4, and then the continuing popularity of World at Wars and then again with Modern Warfare 2. The guys behind Ghost Warrior are quite clearly trying to build an entire game based around this one type of game play. Its been done before, and has been successful. But Sniper just doesn't always hit the mark. It means well though.
The game requires you to use stealth to navigate the levels, bare in mind, there are two types of stealth. Good stealth – See Splinter Cell and Metal Gear Solid series, and there's bad stealth, where being seen by one solider who was say…10 miles away from you but just 'happened to be looking in your direction' and it really makes you thin whether that the ghillie suit your wearing might as well be painted luminous pink and yellow with flashing lights.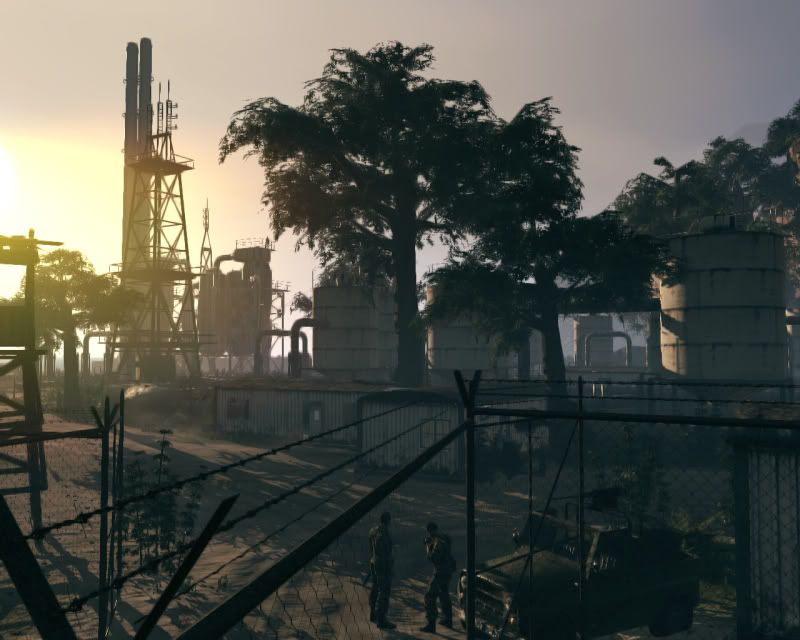 This issue is quite a big off putting problem. Primarily because of the fact that it is so hard to actually see enemies the game always feels a little tilted towards the A.I. in its favour. Maybe that's a plus, the enemies are hard to see because the game is surprisingly very pleasing to the eye. The locations and settings are great to look at. Its just always a shame you feel like your dressed as Santa and everyone ELSE is in the ghillie suits.
The sniping itself is relatively easy. The game does however put into affect factors like long distance and wind, this is shown by a red dot on your scope which is actually where your shot will land. Learning how to use this or gauge the shots yourself is key, especially on moving targets.
The more solider style of combat is rather unchallenging. Objectives are essentially, get from here to there, kill everyone on the way. Dying isn't really an issue due to the fact your not penalised in anyway bar restarting from a checkpoint, and there's plenty of checkpoints. Usually, if you find your restarting too far away from where you died, its usually because a checkpoint hadn't loaded properly, which can happen from time to time, patience and it will come.
Some areas require getting to higher positions, this is probably the most uncomfortable sections in the game. Sniper has a horrible tool to allow you to climb great heights with a rope that looks like and behaves like a slinky. Controlling climbing up and down it feels like your trying climb the object with an actual slinky. The plastic version. These moments are where you really wise for a step ladder, or anything. A step ladder in the forest...that's right.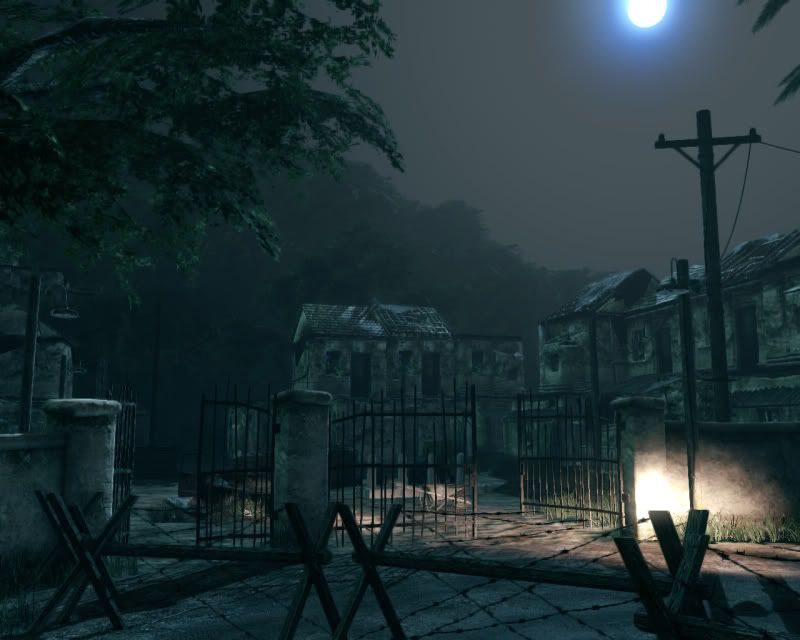 Achievements are unchallenging, except for the multiplayer ones, where the challenge is in finding a match. *Pause for a low boo* There are a selection of difficulties with the main factors being in health, and the hard difficulty not having the little red dot to help you when aiming in long range situations this can be tricky, but after playing the game through on medium once, the lack of red dot didn't have too much of a bad effect.
These days however, looking fantastic isn't all you need to get somewhere. With some impressive water visuals and some beautiful jungle settings Sniper does have some brilliant settings for you to traverse through but sadly this is occasionally overshadowed by other issues within the game. Building an entire game from the idea of a famous COD level sounds great on paper, but really needs a lot of work to be pulled off well. At a must, it should be an in between first person shooters.
5