Dream Chronicles is a casual point and click game by Kat Games. It is available on the Xbox LIVE Arcade and Playstation 3
You play as Faye; a human that is married to a fairy called Fidget but doesn't know it. The Fairy Queen of Dreams, Lilith, casts a spell on you home Town of Wish and puts every human in a deep slumber. She kidnaps your husband, but there is a twist as he uses his magic fairy powers to wake you from your sleep so that you can rescue him and every human around you. Along the way you will learn all about Fidgets history and heritage. It is up to you to find out where he is and why he was kidnapped.
The gameplay is similar to that of Sam & Max in which it is a simple point and click adventure. It will have you doing tasks such as making bridges to get to a tree house or putting books back onto a shelf. Unfortunately it's the same thing over and over. There are 14 Chapters to complete which could take up a lot of time if you haven't got an eye for these style of games.
There are some collectibles along the way which are small gems or Dream Pieces. Collecting all of the gems in a set creates a Dream Jewel with 8 to collect. These gems are very small and if you don't have 20/20 vision or a HD Television then they can be very tricky to find.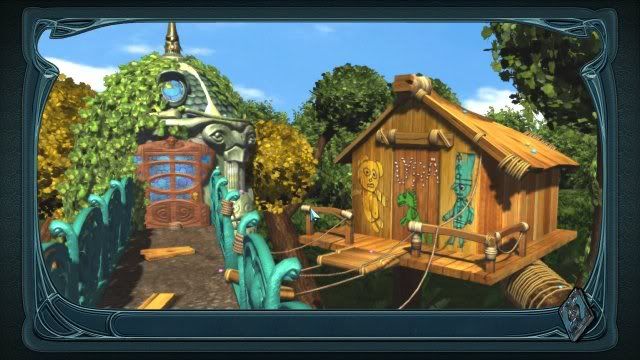 There is a time element with leader boards provided to see who solved the mystery the fastest and with the highest score. It might seem easy the second time around but you will find that some items may have changed location all over again. The game lasts about 2 hours on the first play through and about half that on the second play through.
There is a co-op game mode, online or offline, but the community is dead and I couldn't find a game on Xbox LIVE. The co-op is the same as the story gameplay in which you look for items.
The music helps to add to the whole fairy theme and the graphics are pretty nice even though there is no particular movement which is probably why they are so nice need to work out what is actually required themselves.
Altogether Dream Chronicles is a simple puzzle game that has you on a point and click adventure. It has a terrible story that is confusing and just plain awful. The graphics look good, but items are too small for a SD Television.
4/10