Top 10 Underrated Weapons
This is for the weapons which got left behind for greater and easier to use weapons. These are the guns which were hard to use, but if used correctly were lethal.
Enjoy.
10.Pistol
Mass Effect 2
When it comes to Mass Effect it is easy to lose the pistol among the more powerful weapons and biotics on offer, but i found it to be one of the best weapons, with the perfect balance between accuracy and power without forcing you to spray and pray or charge up with the shotgun.
9.Chaingun
Resident Evil 5
The chaingun in Resident Evil 5 was an unlockable weapon for Chris Redfield, with no way of actually telling where you were aiming and to even have it on your person meant that you had a giant box on your back filling up alot of the screen which made it a bit of an annoyance when your in the game. The benefit though was a giant infinite ammo gun which meant you would never be trapped in a corner, it simple made the game a bit of a walkthrough.
8.Ballistic knife
Call Of Duty Black Ops
I do hate this weapon if im honest, i never use it the correct way and because of that i have grown to avoid it like the plague, but use it how it should be used and it can make all the difference. Playing as a team on zombie mode? then once this is upgraded it has the ability to instantly revive someone from a distance, which is incredibly useful, especially when you get to the higher levels. Also if you hit someone in the perfect place with it, it's an instant kill with a difficult weapon making you feel that much better about it.
7.Grenade Launcher
Halo Reach
When you think of explosives in games, they are usually huge and never underrated, but the grenade launcher in Halo Reach is not exactly the most powerful of weapons in the game, and since the majority of the grenades do not explode unless they hit an enemy it makes it a hard weapon to use, so most people go for other guns where it's a bit easier to score a kill. The benefit of this weapon lays in it's splash damage where you can help your team take out lots while sacrificing your own personal score. When you jump onto more team based games you will see this being used slightly more when personal glory means little.
6.Nail Bat
Deadrising 2
Most games rarely give you the best weapon right at the beginning of the game, but being this is the first weapon you are able to create it's exactly what they did. Of course because it's the first weapon given the majority of people forgot about it for more creative combinations, but since the Nail bat has one of the highest durabilites in the game, allowing you to kill the most zombies before it breaks apart, it was always a must to have in your arsenal.
5.Hunting Rifle
Left 4 Dead
Left 4 Dead gives you tonnes of weapons for zombie killing action, and the majority of these weapons will kill many more zombies in a short time then the hunting rifle will and because of that, most people will tend to ignore it in favour of the machine guns and shotguns. The benefit of the hunting rifle is it's range and stopping power though allowing you to kill smokers and other special infected with ease before they manage to catch you. Also helps your accuracy out alot as well.
4.Banana Skin
Mario Kart
Jump on Mario Kart and you will fear for the lighting bolts, the blue shell and any shell in fact, but the banana skin was a purely tactical weapon, allowing you to change the way people went round the track by placing them on the perfect racing lines around corners. If you had the skill you could throw them forward right on top of somone, giving you that "fantastic shot" feeling.
3.Porn Magazine
Metal Gear Solid 2
The Metal Gear Solid series has lots of fun little weapons to use but the magazine was a great one people tended to ignore. Place this down on the floor and any guards near by had to come check it out, kneeling down to have a nice little read allowing you to either sneak past, or come up behind them for a stealth kill (Guarding must be very lonely)
2.Poison Blade
Assassins creed 2
A weapon of subtlety that can easily be forgotten in the fast paced action and parcoring most tend to employ. Using the poison blade though you were able to go through the game in a much more subtle way with no one even knowing you were there. Walk up to a group of guards or even civilians then with a sly scrape you could walk off without even being noticed, a few seconds later though and the victim would start lashing out, hitting everyone in sight and distractin everyone around, allowing you to walk through anywhere they may of been guarding. Also has the added benefit of killing the person you scraped in the first place.
1.Plasma Pistol
Halo
To those who don't know how to use it, the plasma pistol is a waste of a weapon slot, used mainly by grunts and easy to dodge if they are using the charged fire mode, and if they are using the normal fire mode then it barely does any damage. If you know how to use this weapon though and you can become a devastating force on the battlefield on single or multiplayer. Sneak up on someone with a charge blast and their shield dissapears and all it takes is a smack to the head and you feel like a ninja. Up against vehicles? no worries because a charged blast acts like an EMP burst and disables them, follow it up with a plasma grenade and the huge advantage they had suddenly dissapears. Never under estimate this weapon for its probably the most diverse in the game.
Special Mention
Ball
Final Fantasy X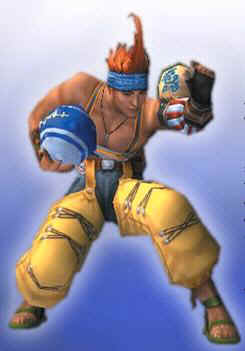 Who knew you could join up with a team using blades and magic and you could match them blow for blow all by using this simple ball. Dodge, duck, dip dive and dodge!
This post has been edited by callum89: 20 June 2011 - 10:23 PM