Do you remember when Grand Theft Auto used to be fun? We've all done it once, just gone on a complete mental one and done some crazy, funny and for some depraved things on GTA. The mini games, situations you could find yourself in, the freedom? Nowadays its all about driving people around like a taxi service and taking your goddamn friends out for darts and a Bacardi Breezer just to get them to stop freaking calling you every 5 bloody minutes. Where'd all the fun go GTA? We miss it.
If you're new to the current generation of games, a little while back, there was a game called Saints Row. Saints Row had something a little special about it. It was effectively GTA. But, it was fun. Some may be unaware, but it actually managed a fully fledged sequel. And to no surprise, SR2 was even more fun. So guess what's next when I say there's a third Saints Row? It's quite a snooze fest. /loljk
It took me 30 seconds into playing to put a smile on my face. It may have been the fact I watched a guy dressed as Professor Genki with a giant cat head try to put a key into a door and fail behind the SR3 stand before hand, but SR3 managed to make me smile throughout. It managed to make me feel how I did when I used to play GTA. It not only gave me the freedom to do whatever I wanted and have fun with it. But it even gave me to tools to go even further and crazier. Whether it's down to the way I dress my character, the gestures and mini game modes I can play, or even just who to smash around the head with a purple six foot dildo bat. Saints Row 3 gives it all to you, and just says. 'Man, go freakin' nuts. Srsly'
Everything is new this time around. New city, new gangs to get your war on with and even bigger and better weapons.
After picking up the pad, someone had handily left the game slap bang in the middle of a gang war. Gang war is a loose term I use. It was really, me vs a five star rating of an angry gang. Cars would come flying in with more foot soldiers round every bend and I'd dig something new out of my arsenal to fend them off with each time. My new personal favourite, the air strike. Calling in an air strike to take out some of the larger enemies or a group of bunched up gang cars was quite fun. Then switching to the dual pistols to go all Lara Croft on their punk asses. Followed up with a wailing with the 'Penetrator'. What? Don't look at me like that; I had to give it a go at some point…
The demo also showcased a level with Saints Row member Johnny. This level in particular featured quite a cinematic style of mission play unusual to SR campaigns. The game featured a lot of stand offs with armed police and a section in which Johnny is shooting from a helicopters hanging cargo whilst also hanging on by the end. Complete with heavy machine gun in his other hand. This shows off some of the more exciting story missions we will get to play which will have our characters getting a bit more involved than just your standard drive bys.
With my short time with the game I managed to find all the usual suspects of mini games and side missions including more. New cars ranging from muscle cars to old bangers a plenty. In short, Saints Row The Third is going to have the biggest amount of things you can do, drive, shoot and play out of the three. And we cant wait to try it out in November.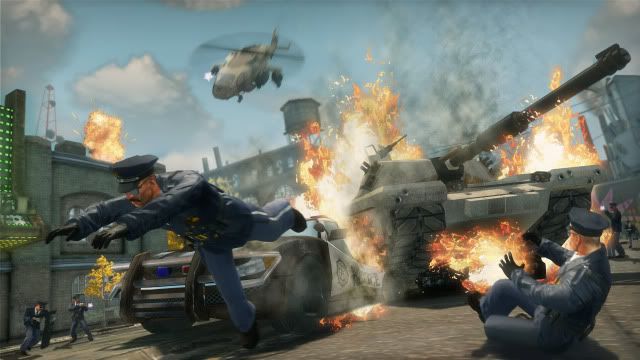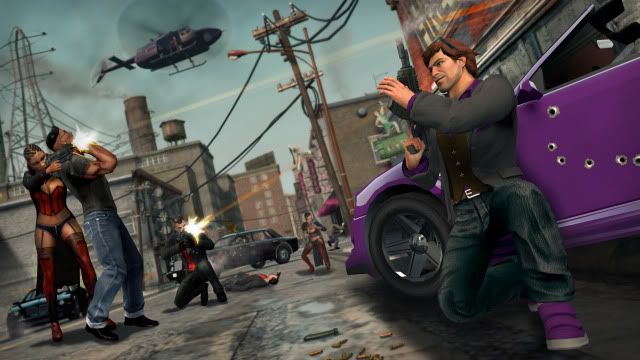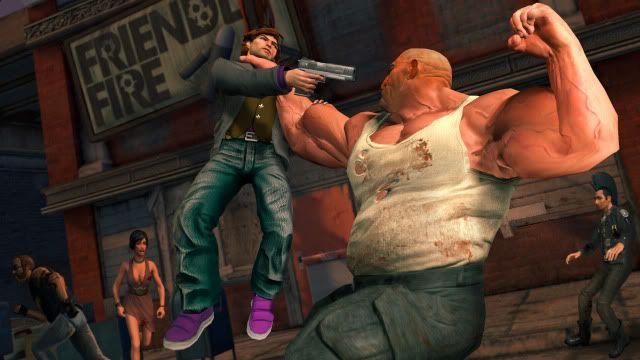 Click here to view the article