Pro Evolution Soccer 2012 is full of new gameplay additions. Animation has been enhanced, while the overall presentation has also been refined. Managers can now be seen wandering the sideline, while the general atmosphere of a big-match day has been faithfully recreated. Gameplay, shooting movement and reactions are also improved and control is no longer totally lost when losing possession of the ball. The game features a return to the classic 'behind player' penalty system, and one-on-one situations offer greater control as defenders press and jostle to win the ball, and attackers use upper body feints and movements to bypass and wrong-foot their man.
Xboxliveaddicts has a copy of the game plus a T-Shirt to give away! To enter please reply below and answer the following question;
If you could play Football professionally, which position would you like to play?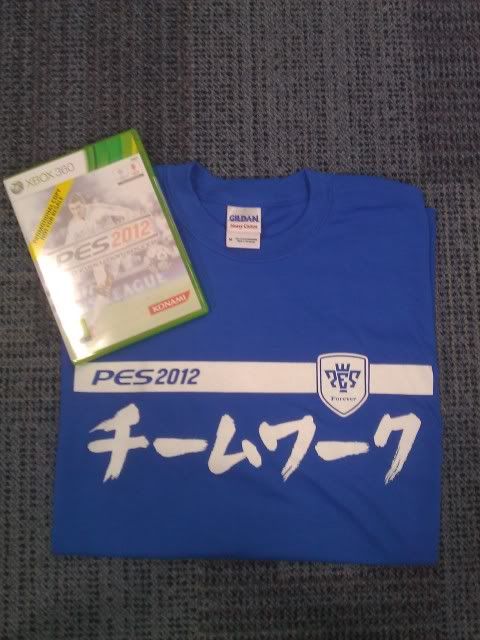 All complete entries will be entered into a draw to take place November 27th and our usual competition rules apply.
Click here to view the article