The second of Gears of War 3's downloadable content is upon us and oh boy is it a biggun. Sitting in at an exact 2GB, Raams Shadow brings new single player to our Gears of War desires.
Gears fans and sharp eyed readers may be confused as to why its labelled Raams Shadow, since this juggernaut tower block of a locust general died (albeit stubbornly) back at the climax of Gears 1, so what's Raam got to do, got to do with it?
Turns out we have a prequel on our hands. So prequelly speaking, it's even set before Gears 1. Meaning Raams isn't the only familiar face we get to see.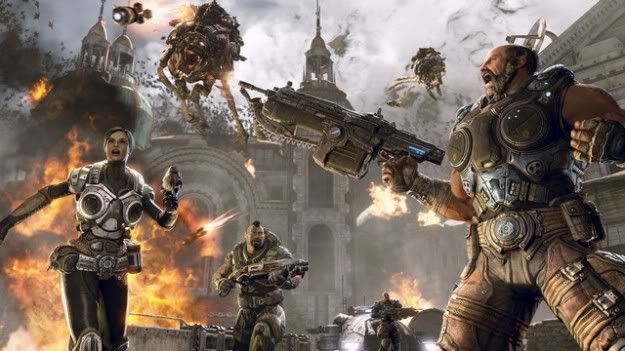 Since Marcus is still cooped up in confinement, we take control of a new team. Zeta Squad comprised of familiar faces Barrick, star of the Gears comic, along with Tai Kaliso of Gears 2 and Lt. Minh Young from Gears 1. New female character Alicia Valera joins in the ranks to bring more girl power to the locust horde.
The three hour long campaign holds some trips down memory lane. With the lack of lambent and feral Locust, the game play is heavily reminiscent of Gears one play style. Complete with closable emergence holes in which the Locust attack. This blast from the past manages to bring some nostalgia from the good old original Gears 1 play style. The campaign manages to go back to its roots, whilst still being as accessible and easy to play as Gears 3.
A surprising twist on the campaign however see's us getting to play as Raam as well. Seeing a more tactical side from the Locust we get into Raams boots as he takes orders from the locust queen to ensure the invasion of Sera goes smoothly and continues as planned. With this twist come with some crazy new executions especially for Raam including that trademark blade of his and of course controlling the shield of Kryll! Co-op players will get to take control of Elite Marauders complete with bullet reflective shields and an elite Theron complete Kryll grenades, a torque bow and topped off with a sweet Sawed off shotgun with bayonet on the end for some even more brutal executions.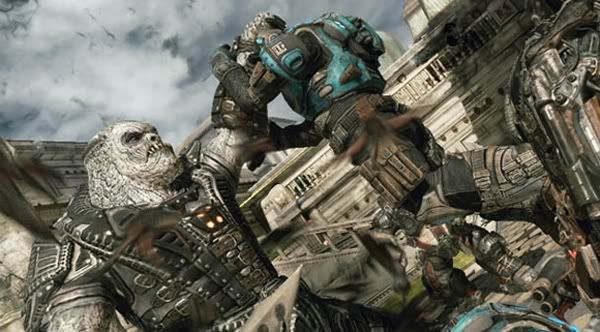 Not much to offer on the multiplayer side of things this time besides the four new Zeta team character skins and Geneneral Raam. There are plenty of new achievements to get you going with it though and of course the chocolate weapon skin.
Raams Shadow is the second of the four proposed downloadable content and manages to deliver a great new experience. For 1200 Microsoft Points, yet again Epic manage to give you your moneys worth which lately, is a tough thing to find. A pack filled with content for both the campaign missions and multiplayer extras Raams Shadow is a must for gears fans. Two down, two to go, let's keep it up Epic!
8
Click here to view the article