Now, Gotham City Imposters is a tricky one. Personally, I find a game these days, especially as low key as this one, will never suffice with just an online basis. Games almost always need a Single Player just in case the multiplayer doesn't do so well. Games like Monday Night Combat did this, and just about survived on its SP. Unless you've got a game like Team Fortress 2, or something special enough to rip the masses out of Activisions digestive tract for long enough, then you're going to be looking at some disappointing stats after launch. But there's something about Gotham City Imposters which I can't quite put my finger on.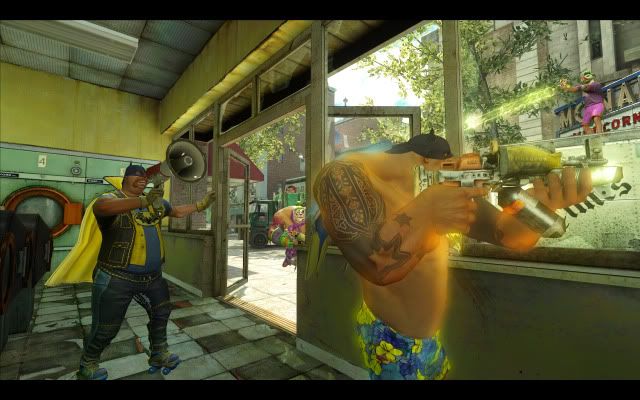 The game itself is basic enough in its first person shooter elements to give everyone the fair chance at the start line. The power-ups like the grapple hook, roller skates and jumping boots take quite some time to truly master, but definitely add in some heavy tactics to those who may be painfully unaware. Gain a usually unobtainable height advantage (a legitimate one that is) with the hook, take the term 'drive by' back to the playground by whipping around in your roller skates, or jump some crazy lengths with the help of trampolines. They're all heavily impractical and a little bit on the crazy side. But that exactly what GCI is aiming for and its things like that which can turn a battle on its head.
If you're looking for a nice little death match however you'll be rather disappointed, GCI adopts nothing but objective games each with its own Gotham City twist on it. Whilst this may put some gamers off, the gunfights are still a plenty meaning you'll have to add some team based strategy to your kill sprees. That one goes out to all you lone wolves out there.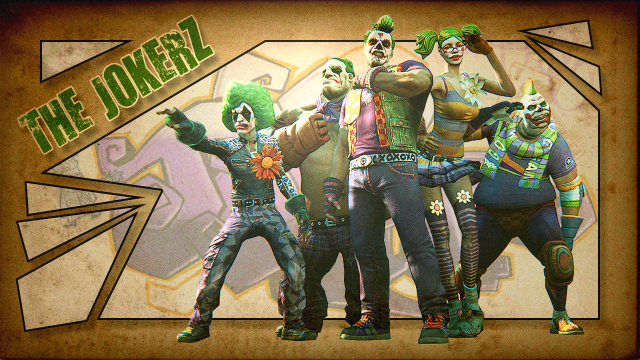 The weaponry itself is rather basic, nothing overly out of the blue here, but it definitely seems like it's more about the tactics and how you choose to play rather than the weaponry. Granted, there's plenty for you to get creative with weapon side but don't expect anything too in depth. Find what you like, stick with it, and count the wins.
Gotham City Imposters is a nice little multiplayer experience, with tons of crazy customisation skills to go nuts with; you can never get bored in the wardrobe department. GCI has character, and enough of a friendly attitude to get people involved, but is it enough to drive a long term community out of? Many games have tried and failed. In a harsh video game climate right now. Is GCI going to be different? Only time will tell.
6.8
Click here to view the article