Second in line at the Xbox House Party was Alan Wake American Nightmare, this 'not quite sequel' see's everybody's favourite writer deal with more darkness in the town of Night Springs.
The controls and main gameplay of the game haven't changed, which is brilliant. The game itself worked well in both how you dealt with combat and just general traversing, making any changes they could have made thoroughly unwelcome. The only new additions seen are in the form of weapons. Nail guns, assault rifles and shotguns all make an appearance; however for future reference it will be nice and much more believable if we keep the military weapons OUT of the game. The games much more compelling and scary with just a flashlight and a pistol. A pump action shotgun at most. Let's leave out the Combat shotguns and assault rifles. Things get a little less suspenseful when I can "naughty word alert" a rapid fire drum magazine shotgun into enemies.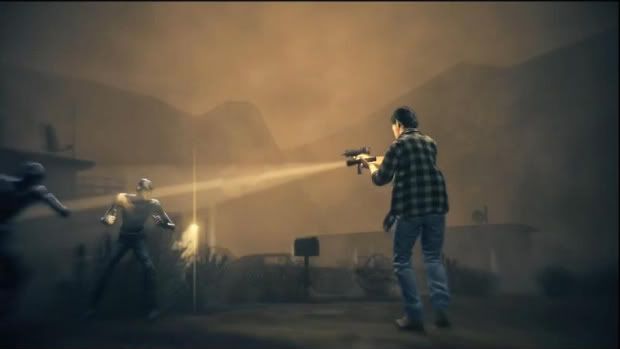 This time round however it's not just your bog standard Taken to come up against. As Alan fights to reach his world, other creatures make their way through as well, including 'Grenadier' style enemies which throw concentrated darkness. Spiders which are...well just spiders and larger enemies which can wield giant angle grinders, or divide into multiples of themselves when in contact with light.
A new addition to the series is a new wave/horde/zombies whatever you prefer to call it mode. In American Nightmare, we have ten minutes to survive till dawn, seeing waves of enemies come after Wake. Using weapons and equipment you find around the specific levels, you have to fight and well, survive for the full ten minutes. Earning points and gaining survival multipliers is the name of the game here to unlock more locations to play in. You'll also unlock the Nightmare mode versions of these levels too, where Nightmare difficulty is applied to the enemies in both damage dealt and taken. Bullets, weapons and other gear won't be easily found and there are also no breather periods between waves. They just keep on coming.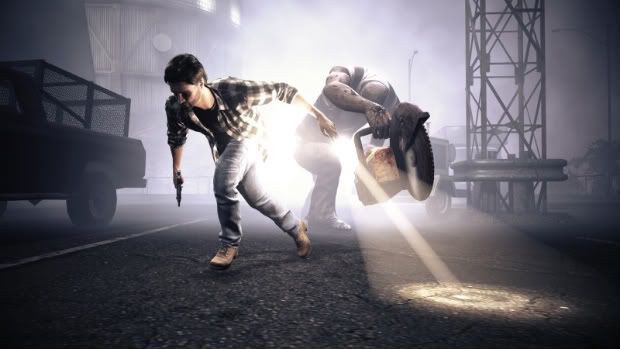 In the end, it's hard to tell whether American Nightmare really furthers any plot within the Alan Wake universe, or is just a complete spin off to keep Wake fans happy for another year or so. Personally, I can't wait for the proper return, hopefully in a full retail title. American Nightmare, whilst it keeps us entertained and offers the new wave mode, keeps us at bay just enough, even if only for a short while.

8.0
Click here to view the article