The last of the House Party arcade games brought us the eagerly awaited I Am Alive, formerly to be a full retail title, the games production suddenly took a turn and then it was decided to be just an Arcade game. A decision that has had its both good and bad effects, let's take a look if I Am Alive is worth shouting about, or if it's better off left dead.
It's hard to pigeonhole IIA purely because it shares inspiration from a lot of games. The game is predominantly a survival game, with heavy elements of Assassins Creeds climbing and adventuring. We are thrown into the shoes of one man, returning to his home town in search of his wife and daughter around a year after something known only as 'The Event' has struck and left the world in tatters.
The city is left in ruins, still threatened by earthquakes and subsequent tremors; the city is filled with collapsing buildings and crevices leaving survivors that weren't evacuated in desperate need for supplies. To make things worse, the ground level of the city is plagued by a dense thick fog made of dust which becomes deadly from prolonged exposure.
Luckily, our dapper character has some hefty climbing skills, chucking a survival twist on this means we get ourselves a stamina bar to go along with our health bar making terror strike our hearts when we're halfway up a building and nowhere to rest. Screw zombies and dark scary mansions, I'm bricking being caught halfway up a skyscraper without any climbing Pitons to hang off. That's some scary stuff right there. Srs.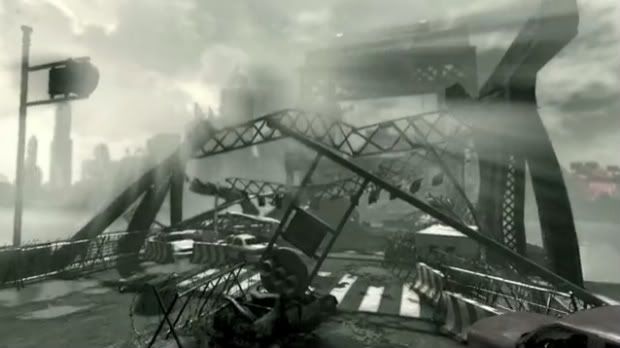 The game also had an interesting take on combat; encounters with other inhabitants of the cities can be peaceful or hostile. Thugs will approach you and will attempt to attack you, here you can get some surprise kills in with a machete, or use your pistol. Since you can hold up unarmed enemies with an empty pistol, the knack is learning who to get the drop on and who to psyche out with your weapon, whether it's loaded or not. The problem with this combat system is that unless you've got some bullets in the gun, most conflicts end in melee 'struggle kills' where you'll be smashing the trigger to not die first. If you do this whilst other enemies are around, consider yourself a goner. The other issue is that conflict is unavoidable. What would be nice is the option to avoid the enemies altogether perhaps taking a longer but stealthier route around. Or even the option to speak to the attackers at hand to prove that actually, since you're not in the city to kill everything that moves, you're not a threat after all. At one point, I walked into a room and was attacked by 3 people (Two male and 1 female). After killing them and moving up the building, I was asked by two children if I'd seen their parents downstairs. Great, so on my travels performing a menial objective, in harsh and apocalyptic world, I'd orphaned two children. Way to make me feel like a proper hero.
In the visuals and sound department, I Am Alive does well. The very grey, if not sometimes heavy on the bloom visual appearance makes the city feel deep and eerie even in broad daylight. The game if anything is good practise for playing some of the older Silent Hill games with the same style of running through thick fog or pitch black areas with nothing but a flashlight on you.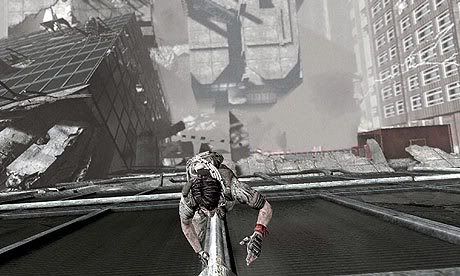 The only thing IIA really slips up on is the story. The game see's you come to the city for your wife and child. Once I made it to my old house in the city, that's when I became intrigued enough in the story to say, 'hells yeah, Ima find this guy his family', so why is it, that the game ends almost like its half way through? After we ensure the safety of another woman and a child met along our travels, our character stays in the city to continue the search for his family, only for the screen to fade to black, cue credits. In some words, what the f*** come to mind. Last time an arcade game was chopped in half way before the game was meant to end was Hydrophobia, and we all know what happened to that game. Haven't heard of that game? Exactly.
In all, I Am Alive is a new, fresh and well-presented little arcade title. However since the abrupt ending only manages to make players feel robbed of their time and money, it begs to think maybe if we could have just waited a little longer for them to have turned it into a full retail game, like what was originally promised way back when.
7.0
View an interview with the composer of I Am Alive here.
http://www.xboxlivea...jeff-broadbent/
Click here to view the article