Silence falls over the 18th hole. He just needs to sink this putt to win the Masters and cement himself among the legends of golf. He steps up, lines up the putt, the crowd fall silent, he takes a short swing back…….. JACKA**!!!!!!!
Thankfully this doesn't happen during the real master's tournament, however living in a household that is comprised of Adam Sandler movies from floor to ceiling, it's always inevitable. Welcome to the Masters 13 Review (This review is based off the collector's edition which does include more courses than the standard edition).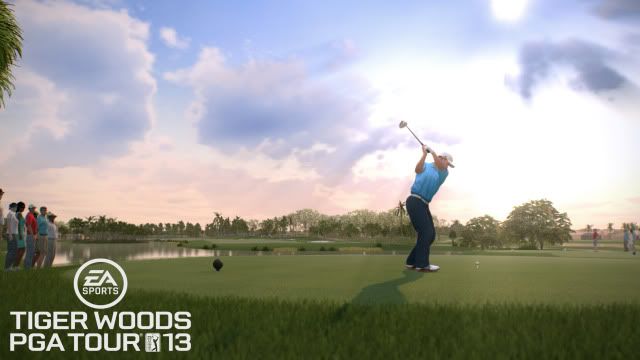 Spawning as many sequels as any other EA franchise with a pulse, Masters 13 brings us the classic formula of semi realism crossed with the ability to go full Happy Gilmore at any time. There are a few new additions this year, enough to make you go and purchase the game over Masters 12? Read on…
First up we have Tiger Legacy, Legacy replaces Tiger challenge from Masters 12 and takes us through the storied career of Tiger Woods, from 5yo Tiger to the far flung future tiger who hopes to still have a golfing career and game in the next 5 years. Challenges include recreating various accomplishments from his lifetime, be it his first ever hole in one or a near impossible recovery shot round a group of trees. Added incentives include the ability to play against other sporting celebrities including another "Playing Away" superstar Wayne Rooney, Peter Cech & James Milner.
Being crowbarred into any franchise it can to make an additional profit comes EA's Legalised Gambling system (Ultimate Team) in the form of "Pins". Pins consist of granting 1 round stat bonuses, course altering benefits or XP bonuses per hole (or Course if all hole pins are obtained). Coins to purchase the packs can be earned using any golfer during any mode of gameplay or can be purchased via the marketplace or for MS points. Each pin comes in a Bronze, Silver or Gold motif and has different stats per motif. Refills can also be purchased via in game currency or MS Points.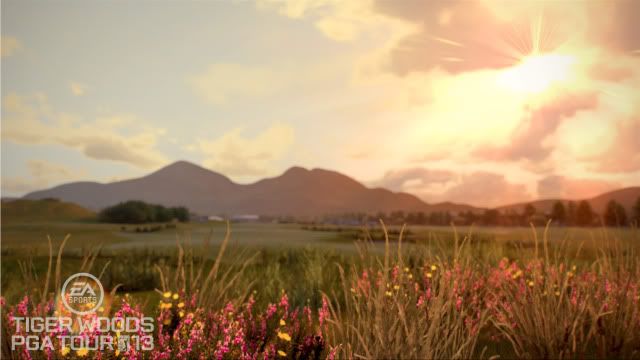 Course mastery makes its return, Silver and gold mastery reward you with Coins and a Pin Pack, Rounds can now be purchased for any of the additional downloadable courses via in game currency or MS points, rather than spending a crazy amount to purchase all additional courses. Master a DLC course whilst playing in game and it becomes free to download and integrates itself into your masters' career.
Country clubs make a nice feature. Want to prove you're the king of the swing? Show your stuff by creating or joining a Country Club. Features include the ability to earn coins faster, take part in daily and weekly tournaments to earn prizes and aim to become club champion, earning invites to the exclusive EA Sports tournaments ingame. Stay loyal to the cause and you can earn your club status points whilst also earning coins just for playing the game daily. Take on your peers head to head with the in club option to settle disputes on the course or challenge rival Clubs to tournaments.
Jumping into the gameplay, the swing mechanic has been given a major facelift. Get more control or less with the ability to control just how much power and accuracy you give per shot. The backswing is now your source for power, take it all the way back for a more powerful shot, or shorten it for a more finesse shot. Swing the club forward at speed and you gain a few more yards, slower grants extra touch to the shot. It makes the whole swing of the club more pivotal to the shot, especially when it comes to approach or recover shots. Those of you who are hardcore to the tiger franchise should have no problems in picking up or perfecting your swing.
Putting everything new aside, nothing within the gameplay itself feels "new". The courses have all had a minor facelift, stats have been tweaked on each golfer, and the added addition of "child" golfers brings only annoyance online when it takes your opponent 7 swings of a club to hit the green on a par 4.
Talking of online, don't expect a round to be over very quickly or at all should you decide to take on random players. In the 20+ games of head to head I've had which have been against randoms, I have managed to finish around 3 matches. DNF% means next to nothing when your opponents are still at the tee when you have finished the hole within 30 seconds. You can find yourself ready to lobby quit or just praying that your opponent leaves. Penalising opposing players (banned from online matched for x hours/days) needs to be a major focus or patch should EA decide to keep the servers open long enough on this edition or any future editions.
Replayability can only be held onto by those who crave a golfing experience without leaving the homestead. Coming from a household wherein the only game I purchase my uncle each year is Tiger Woods, that replay ability lasts for around 6 months, then once everything has been mastered and no more player xp can be earned, the gentle prods of "when is the next edition out" start making an occurrence. The pick up and play experience can be enjoyed by all, but only mastered by those who wish to spend the time involved in earning those green jackets.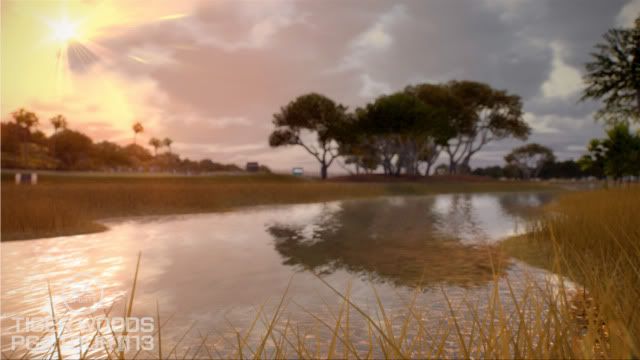 To summarize, Masters 13 brings in a slew of new features that add no real longevity to the game, other than EA maximising profit by adding in the "Ultimate Team" pins. The same can be said of pretty much all EA games that come out each year with the New Year's number tacked onto the end of the title. The team behind the Golf Sim (perhaps all studios behind the sport franchises) need to take their focus off of DLC exploitation and make a solid golfing game which includes all of the golfing season (Ryder cup anyone?)
6