Win a copy of Warp- House Party
Feb 18 2012 11:28 PM | Mush xx in
Competitions
Warp puts players in control of Zero, a loveable – yet lethal – little orange alien with a big score to settle. After being captured and taken prisoner in an underwater facility, Zero is subject to torturous research experiments by cruel scientists. But Zero's powerful and deadly abilities help him break loose and gamers must guide him through the laboratory to safety.
Warp has been praised for its dynamic gameplay, giving players the choice to take bloody revenge on every human they encounter or hide and plan their way through each level for a no-kills, stealth game. Bending the traditional rules of videogames, Warp features clever and intuitive puzzle-based gameplay where players decide how to traverse obstacles and combine abilities to master challenge rooms and top online leaderboards.
Xboxliveaddicts has a copy of the game to give away! to enter all you need to do is think of a slogan for the following screenshot and reply below by the 22nd February. The one we think suits the picture the best will win. Our usual competition rules apply.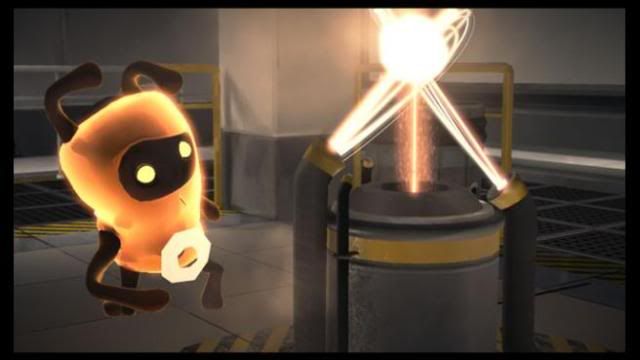 Tell N4G
14 Comments

Adverts are hidden for all 'Platinum Members' - sign up for just £10 a year by clicking here - your donation helps the site costs