LvlUp UK Eurogamer Preview: Dishonored
Oct 24 2012 08:01 PM | Mechanical R in
LvlUpUK
Written by LvlUpUK writer Scott Dyer.
Honoured to meet you
Billed as "Game of the Show" at this year's EuroGamerExpo2012, (grabbing the front page of the event programme too), "Dishonoured" quickly gained my attention.
Slated for an early October release, this is a completely new game world where you are Corvo Atano; A bodyguard to an empress, who has been set up for the murder of said empress, therefore becoming dishonoured (clever eh?) and set against the backdrop of a heavily Industrial/steampunk/Victorian inspired city named Dunwall, patrolled by police on mechanical stilts known as "Tallboys" with walls of light separating the districts. You are forced into action, becoming an assassin, to clear your name and take vengeance against those who framed you.
The gameplay and controls take a few minutes to pick up on, using the entire pad to its potential, but once mastered you command an arsenal of Crossbows, Knives, Rats & Pistols. What's that? Yes, I said rats. Not forgetting the power-ups and enhancements, featuring glowy things called Runes. But wait..! There's more. Techno gizmos too! The powers I spotted were "Dark Vision", "Possession", "Devouring Swarm" (the rats!!), "Time Bend", "Wind Blast", "Shadow Kill" And "Blink" The one I used most in this instance was "Blink" which allowed me to seamlessly teleport to get to those hard to reach places. All this and then combine them with the stealth take downs and you are one impressive killing machine. In the short time I was playing Id managed to kill 3 guards, 2 through stealth and 1 through brute force, then made my way to meet what I presume was a mad scientist and abducted him, before introducing myself to the stilt Fuzz.
Graphically, it looks great. Everything runs smoothly, allowing you to really feel the vast sandbox of a world inspired by the clash of Victorian history and Industrial futurism. You can see that the creative talents have been sourced from the Half-Life Series.
In terms of Longevity, at 12-14 hours completion time, it's not exactly blockbuster, although it has been stated that for the more involved gamer the experience can be much longer. There is no multiplayer, so that's a bummer if you're after a bit of assassin on assassin action, but it again leaves you wondering if more space could've been used on the single player campaign. I can only think they have some badass DLC planned to keep making gamers want to pick up again after they've finished.
Overall, the game has a solid feel, with a storyline to wet the appetite of the most avid of action fans. Gameplay sounds a tad on the short side, beyond FPS combat but the high quality of it will be enough to overlook that, and with the possible addition of decent DLC it may become a favourite, and will develop a massive following. I'm personally looking forward to playing the full game. On a side note, the developer thinks too many sequels rule the industry and that's why they'll want to make the most of this game. It will be refreshing to play a whole new adventure, but don't hold your breath about a Dishonoured 2 just yet.
Available now on Playstation 3, Xbox 360 and PC.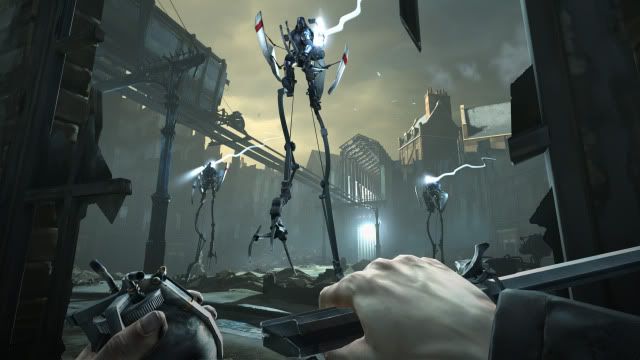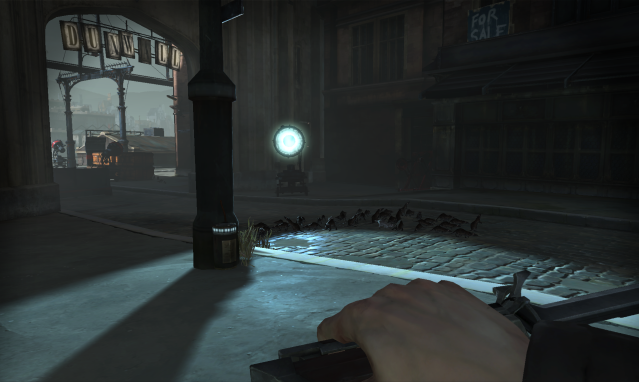 Tell N4G
2 Comments

Adverts are hidden for all 'Platinum Members' - sign up for just £10 a year by clicking here - your donation helps the site costs