LvlUp UK Eurogamer Preview: Gears of War Judgment
Oct 24 2012 08:01 PM | Mechanical R in
LvlUpUK
Written by LvlUpUK writer Scott Dyer
Gearing up for the next chapter
This Gears of War game is set before any of the events of the last instalments. 15 years before in fact. I don't have a lot to go on in terms of plot apart from that Kilo squad (consisting of Baird, Cole and 2 new characters Sofia and Paduk) are accused of treason and there's some stolen tech too. At Euro Gamer though, we were treated to the new multiplayer mode, "OverRun" which pits players against players as COG and Locust in a new class based battle.
The most notable enhancement was the introduction of Classes. I was Baird, which made me an engineer. Equipped with a gnasher and a blow torch, I was able to repair fortifications as well as set up defensive turrets. Cole is the soldier class, armed with a lancer and a boom shot, with the ability to spawn ammo. Then there's Sofia, the medic. She is armed with a lancer and a snub pistol, and has the stim gas, which helps heal downed allies. Lastly, we have Paduk, the scout. He comes equipped with a longshot, snub pistol, and a beacon grenade. He is also able to climb ledges to get better vantage spots.
The locust are back and meaner than ever. Like the COG, they too have had some attention and upgrades during development. My personal favourite added touch was the ability to move underground as the Corpser, whereas in the previous games the lack of any real meaning to burrow underground always made me ask as to why, so I'm glad they've introduced a good use towards it. Another one id noticed was the spinning spike shield for the mauler. So it's all very exciting and I believe it's an impressive development for the series.
The OverRun mode is basically Team Deathmatch with elements of Beast Mode in regards to the Locust side of things. The introduction of classes has made the need for team work even more important than in previous games. I hope the main campaign will continue the hype of this exciting new multiplayer addition.
Release: 19th March
Platform: Xbox 360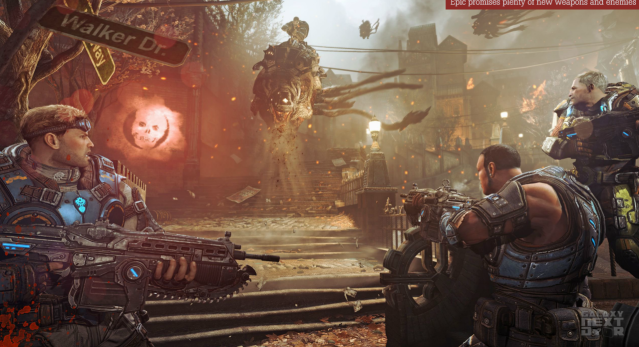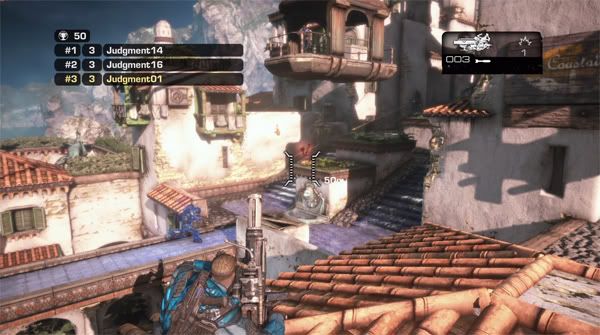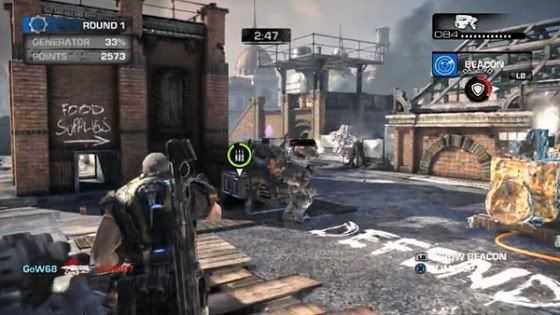 Tell N4G
1 Comments

Adverts are hidden for all 'Platinum Members' - sign up for just £10 a year by clicking here - your donation helps the site costs