Eurogamer Expo '10 - Rock Band 3
Oct 07 2010 04:25 AM | Mechanical R in
Reviews

As a fan of the previous Rock Band's I was a little curious as to what new features Rock Band 3 brought. Whilst interested purely for seeing what the set lists contained, I was aware of the new keyboard feature and unmoved by it. What did catch my attention was the new guitar.
Thinking the 'play the game like a real guitar' was only in Powergigs repertoire, I was sorely mistaken after seeing someone playing what looked like a midi guitar, but with strings at one end.
As a guitar teacher, I was both appalled and bemused. Something about this creation offended me, yet intrigued me enough to want to at least have a go. Watching a person before me play, I quickly got the idea of it. The numbers relate to the fret, and obviously the string it indicates is the row of buttons you must press. So if the number is 3 and on the D string, you'd go to the 3rd fret of what would be the d string and hold that button. Simple, right?
The guy playing after this, knocked it up from easy to medium. Here the game changed from one note focus, to that of power chords. To none guitarists, these are chords with just two fingers. For guitarists playing, it also included the equivalent chord beside the 'fret board' on the screen, so for those more familiar with chords, that would be easier. Simple, right?
So, I got hold of it. After the two previous players handed over the guitar with a uninspired look on their face and a sense of 'what the hell did I even do' I wasn't feeling confident. As I played I was immediately brought to the attention that, whilst there are strings on the bridge of the guitar for you to pluck, obviously, these don't run across the entire fret, so what your left with is a sea of buttons. Black buttons that is. On a black fret board. The end result. If you doing anything other than chords, you find yourself jumping between looking at the screen and frantically trying to find the fret, because since there is no strings on the fret side, you cant get a good feel of your position on the guitar. Experienced or not.
Another issue I had was with the string side of things. The game often registered that I was playing certain strings when I wasn't, this wasn't too off putting because of the games leniency towards the fact people might just be going nuts on the strings, but it also picked up any times I rested my hand on the strings to stop them vibrating (old guitar habit I have) this often meant I'd lose my streak because I merely tried playing it how I would a real one. And after all, that's what they're trying to get you to do these days right?
Overall, the Pro mode of the guitar for Rock Band 3 didn't impress me at all, and from the looks of the other people playing it before me, it didn't impress them much either. All this mode will generate is more excuses when I ask people if they've been practising their guitar the previous week. 'No, but I've been playing Rock Band!' sigh…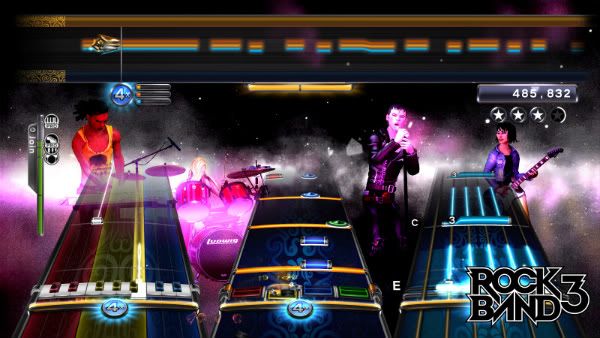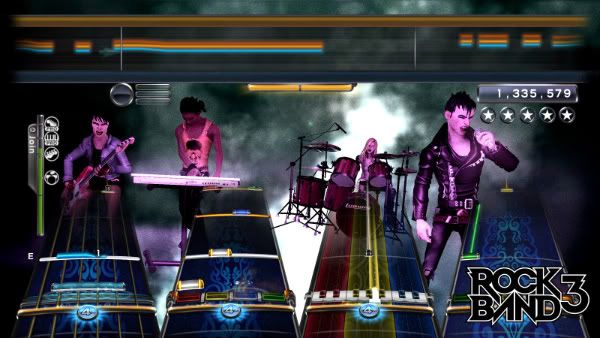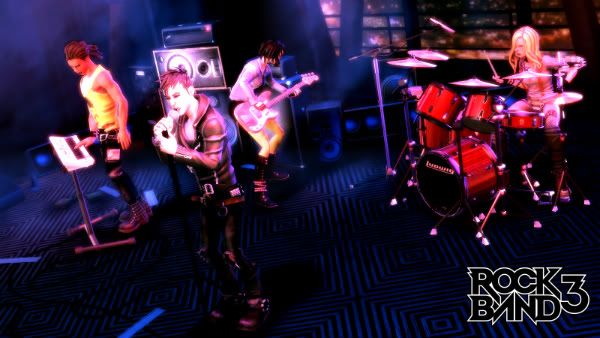 Tell N4G
0 Comments

Adverts are hidden for all 'Platinum Members' - sign up for just £10 a year by clicking here - your donation helps the site costs