Review: Forza 4 May Top Gear and Porsche Expansion Packs
Jul 18 2012 05:50 PM | Mechanical R in
Reviews
Forza May Car Pack

It seems having their own test track in the game was not enough for the guys at Top Gear, and for this month they decided to take over the DLC line too with the May Top Gear Car Pack, complete with ten cars picked from the TG crew themselves. So what's on the list?
1965 Austin-Healey 3000 MKIII
1966 Lotus Cortina
1977 AMC Pacer X
1990 Subaru Legacy RS
1992 Mitsubish Galant VR-4
2010 Smart fortwo
2011 Ford Transit SuperSportVan
2012 Jeep Wrangler
2012 Chrysler 300 SRT8
2012 Hennessey Venom GT
Mmm…So, which on the list would you like to drive first? None? Well, I don't really blame you.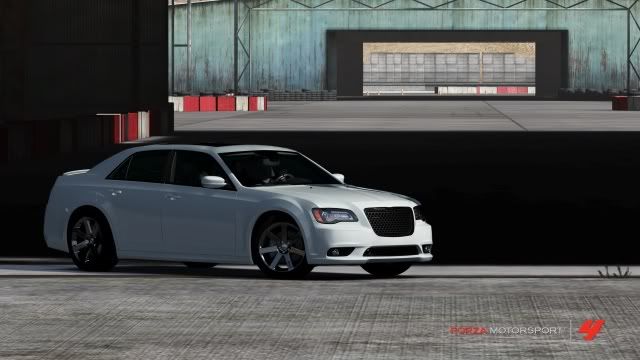 Unfortunately, when you read the words 'Top Gear Car Pack' you think, 'This could be a batch of some really cool cars' Cars that were perhaps featured in reviews on the show or magazines and favoured by the guys at TG offices, or perhaps a collection of the cars featured in their challenges (before they were modified and usually wrecked) However the only vehicle in the pack that has ANY relation to the Top Gear trio is the Lotus Cortina, and how much they despise the bloody thing.
As for the rest of them, it's nothing more than a mix match of cars both as useful as they are unattractive. The main showcase car being the Hennessey Venom which in retrospect, is just a Lotus Elite that's been tied to a stretching rack. Its quick don't get me wrong, but pretty expensive too.
So in all? Ideally, like the majority of the car packs that have been released, they are a little too expensive to really go out of your way to get. The Top Gear pack is no exception and if anything it's the primary example of why not to blow £4.80 on a bunch of cars. If you're into the silly side of Forza and want more cars to go daft with your mates and designing then this might be up your street, but for the serious racers, the Top Gear Car Pack was an opportunity well missed.
2/10
Porsche Car Expansion Pack
Now THIS is an expansion pack, many of you may have noticed the distinctly large 911 shape hole is missing in the car selection of Forza Motorsport 4 and it was missing for quite a good reason. Seems the guys at EA who own the licensing rights to use Porsche cars were rather reluctant on sharing them to Turn 10 to include in the latest Forza instalment, instead we were left with a handful of Porsches imitations, the RUF's.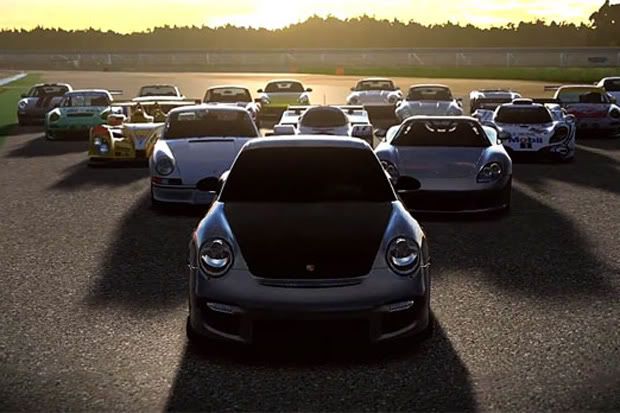 However, for whatever reason it may be, EA have agreed to share the rights to allow us Forza fans a bit of the Porsche action and this pack doesn't come lightly.
Boasting a whopping 30 cars, this Porsche pack punctuates the finer points of the manufactures cars over the span of 57 years from the 550 Spyder all the way to the more recent Cayman S and Carrera GT, they even threw that god awful 4x4 they had a go at and lets not forget there's 911s a plenty from whichever decade you were born.
But what actually makes this pack worth the bother is that it actually comes along with its own set of events. Whilst new cars are great and that, we really need some good excuses to actually USE them, especially for Forza players that have already finished the World Tour and Event list, you need to give us players more incentive to buy them and actually drive them. Especially when you get given cars such as the Top Gears Ford Transit, why the hell would I want to even BUY that if there isn't a set event for it? We don't need new tracks (though now I mention it where are the new track packs?) Just send us on our merry way in circles on the tracks we already have. Just a good reason to actually use the cars we've paid for. At least with this pack, there are 20 events to partake, all varying from races to the passing challenges, this time there's a good reason to own every car and get a good run out of it.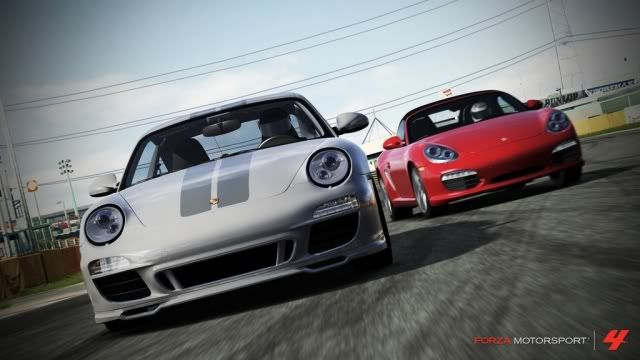 Another nice little surprise in there is the inclusion of achievements and in turn badges and titles, unfortunately most 10 of the achievements are online achievements requiring you to win with specific cars from the pack. Not the worst batch to get around, but not the most creative either.
So then really it comes down to one last thing, the price.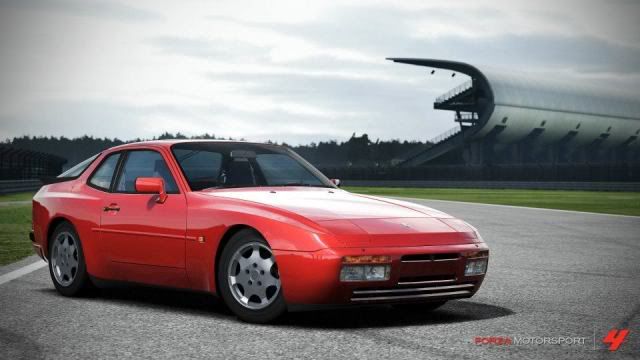 How much do you really love Porsche cars? 1600 Microsoft Points much you say? That's right; it's a pretty hefty amount for what isn't really the biggest DLC you can buy for that price. (For perspective, both Skyrims Dawnguard DLC and Arcade/PC giant Minecraft are also 1600ms) So it really comes down to how much of a Porsche fan or completionist you are. Thirty cars, twenty races and ten achievements and not even one auto vista. This one is definitely your call.
7/10
Tell N4G
56 Comments

Adverts are hidden for all 'Platinum Members' - sign up for just £10 a year by clicking here - your donation helps the site costs