Review: Nexuiz
Mar 23 2012 05:56 PM | Mush xx in
Reviews
Nexuiz Review by Quincey
Nexuiz is an arena first person shooter that originally started life as a modification for the cult classic, arena shooter Quake 3. Developed by Alientrap Software in 2001, Nexuiz soon became a hit with Quake fans and has now found itself as a stand alone title on the Xboxlive Arcade. IllFonic take the reigns this time round and promise to deliver the same fast passed 'twitched' shooting action that fans expect from a Quake style game.
Although Nexiuz lacks a single player campaign it still has an underlining story, this story is of two warring peoples, the Kavussari and the Forsellians. These opposing sides choose to do battle in arena matches that are beamed all around the galaxy, rather than full scale battle fields across planets..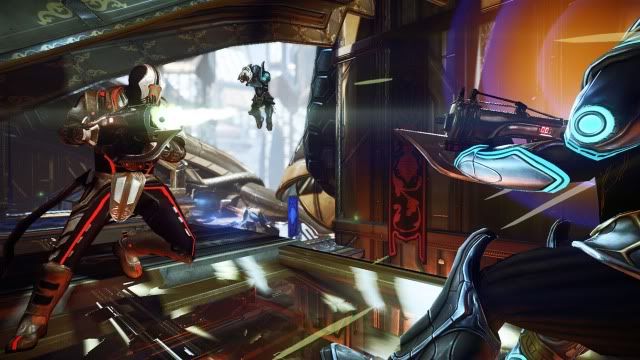 Nexuiz is not your standard FPS however, featuring 'Dynamic Mutators' of which there are 100 that spawn randomly around the map for the players to pick up. These range from 'low gravity' to a nifty little pick up called 'invert' which you may guess inverts the opposite teams controls. This side of the game I enjoy a lot and really help to set Nexuiz apart from other FPS on the market. Meaning that anything can happen in a match when these mutators are thrown into the mix. With classic game modes like team death match and capture the flag you will soon get into the swing of things and notice how these 'mutators' can quickly change the tide of battle.
The art and visuals have been inspired by futuristic Victorian steam punk and when mixed with a dub-step styled sound track, really gives a great industrial feel to the game. Nine arenas are included all being vibrant and full of colour as are the player models. But the game is so fast paced you may find you don't notice your first few matches. The weapon design and functions also fit in nicely with the games feel, from the sniper rifle called the Nex to the fast shooting machine gun called the ripper. Most weapons have an alternate fire function which can be fired with the left trigger, for example the starting weapon which is a shotgun styled weapon. Can be fired as a standard shotgun or with the left trigger that fires all of its power in one single shot. This shot is capable of popping a head from the other side of the map. So experiment with the weapons you find, you may be surprised what fun each weapon can be.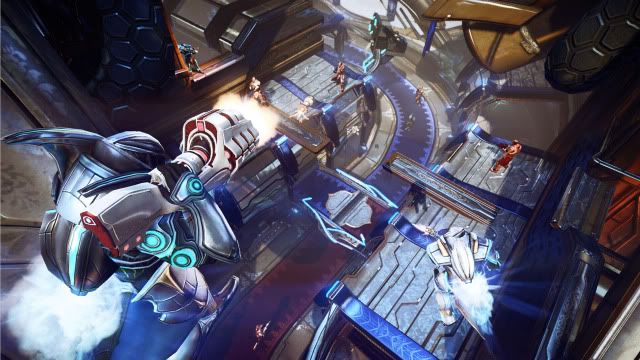 If you are struggling to compete in the arenas, IllFonic have added a 'bot match' mode which is great to help you settle into the games many weapons, mutators and maps. A practice mode that can become just as fun as the main game.
Leader boards are included so that after your bot training and xboxlive battles you can see how you rank against your friends and the world.
Nexuiz really is a product of the Quake legacy, IllFonic have done a great job bringing the visuals up to date but still staying true to the original game play. For an arcade shooter Nexuiz has a lot going for it. Fans of the original will love it as well as new players. My only concern is players speed, sometimes it can be hard to keep track of what's going on as the game play is very fast but this is expected from the genre. Apart from this it is a great buy and with twelve achievements worth 200 gamerscore you get a lot of 'twitch' shooter mayhem for your buck.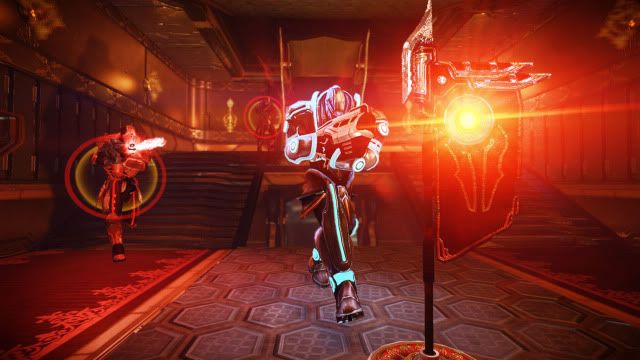 Tell N4G
0 Comments

Adverts are hidden for all 'Platinum Members' - sign up for just £10 a year by clicking here - your donation helps the site costs